Most already successful enterprises and probably most start-up ventures will agree that acheiving growth in new international markets is mandatory for revenue expansion by increasing a global corporate footprint.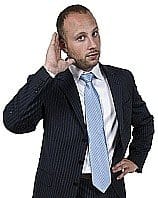 Global call forwarding makes it possible to expand into a new international locale without a physical presence.
Below are some tips on how to create a virtual phone presence in another country.
Why use virtual numbers or international call forwarding in the first place
That's easy. For example you have an existing customer base or want to have a customer base in country 'A' but your corporate location is in country 'B'. Your potential customer in country 'A' must place an international phone call to reach someone at your company in counry 'B'. That is a sales obstacle -the international phone call. They would much rather make a local call inside their country to contact your company sales or service departments.
Choosing a virtual number
Similar to the planning associated with a new physical office, if one were included in a company expansion plan, a virtual phone number also needs to be planned carefully even though there is no brick and mortar.
Where are your international callers?
The main purpose would be to set up a virtual number in a country where you want to market your product or service. You would of course need to know if your potential customers have access to a payment method that is compatible with the type of you accept, or would you need to expand your resources to accommodate the new country? This includes any new shipping requirements that might need to be addressed if shipping a product overseas.
Call Routing
With today's call routing technologies, it's possible to have calls terminating to your call center between certain times of the day or night. And then to a different termination number at a different time period. You can even have calls forwarding to different cou
ntries automatically based on call origination number. So if you have a France virtual number, the inbound call would be identified as such and then could be diverted to a French speaking call center.
Call Quality
Call forwarding call quality is all over the map. Companies that are just getting their feet wet with the whole idea of a virtual number might try and look for the cheapest rates. And why not? no one likes to overpay.
But with virtual numbers, it's the quality of the network that matters. If going for the lowest rate means getting mediocre call quality, then does that not defeat the purpose of setting up a virtual number in the first place? In other words, if you go to the extent of subscribing for a virtual number in another country, do you really want to focus on rates but not quality connections? You probably need to hear the caller well, not just every third word, correct?
And you probably do not want to start with one call forwarding company and then, after the fact, need to change companies because of issues with call quality.
We offer the best international call forwarding services at very flexible and affordable rates.