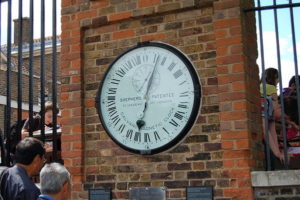 How to Create Your Own Global 24-Hour Helpline
Help your customers, prospects, patients, end-users, business associates, and others around the clock — and around the world — with a 24-hour global helpline. Whether you have a massive global base or operate in just a few chosen countries, creating an international helpline is easier and more affordable than you may think. Here's what you need to know.
Start with a Toll-Free Global Call Forwarding Number
This is what makes it all possible. There are two ways to go, and the choice you choose will depend on the number of countries the helpline will serve and the call volume.
Universal toll-free number — Intended for high volume calls from multiple countries, universal numbers are truly universal. There are some higher initial costs though and the universal number may not appear familiar to callers in various countries. In other words, it won't look like a regular toll-free number to many of your callers. The advantage is you can use the same phone number regardless of country and forward your calls to the destination number of your choice.

International toll-free number — With an international toll-free call forwarding number, you'll get a country-specific phone number that looks and acts as expected within the given country. Callers won't hesitate to call based on how the phone number looks. All calls will be forwarded to the destination number of your choice. If you operate in several countries, you'll need country-specific international toll free numbers for each country.
Set Up Your Virtual PBX
Our global call forwarding numbers can be set up to act like a "virtual PBX" system. Thus, you can configure your global helpline however you see fit. For example, you could set up a phone menu prompting callers to press different keys or depending on their needs such as 1 for technical support, 2 for billing, 3 for warranty information, or 0 to speak to a customer service representative. 
Set Up Advanced Features
Other options include recorded messages and greetings, time of day routing, and select country forwarding. Take the time to learn about the various advanced features so that you can get the most out of your account.
For example, you could set up your helpline to play a recorded message only or a short greeting followed by prompts. On the other hand, you may want a live agent to answer all calls. To avoid language difficulties, use select country forwarding to forward numbers from specific countries to call centers or agents who speak the appropriate language. Likewise, you may want to configure different destination numbers based on the time of day calls are made.
Scale as Your Needs Change
With flexible, contract-free plans, you can scale your 24-hour helpline service as your needs change. Optional rollover minutes are also available, allowing you to accumulate and use unused minutes.
Our global call forwarding rates are extremely competitive. Try our service for free and find out just how easy and affordable it is to create your own 24-hour global helpline.