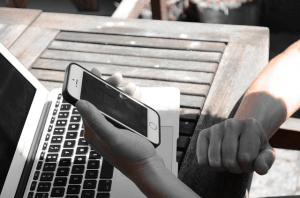 Having a global presence often requires the use of international call forwarding numbers so that callers from around the world can seamlessly reach your business's call centers, branch locations, and help desks.
However, with ongoing operations, you'll likely keep your global numbers for the long-term. What about short-term global calling needs? Here's how to get a temporary international call forwarding number that rings to your designated location for as long as you need it.
Global Call Forwarding at a Glance
International call forwarding numbers are a virtual type of phone number that allow callers in one country reach your business in another country by dialing a phone number that is local or toll free to their location. For example, if your business is located in India, but you have customers in USA, the phone number will look and act like a typical USA toll free or local number but will ring to a phone in India. For callers, there are no international dialing codes or costs whatsoever.
Getting a Temporary International Call Forwarding Number
In the example above, you'd probably want to keep your international call forwarding number for an extended period, especially after printing sales and marketing materials. For temporary projects, such as a natural disaster hotline or an international sporting event that happens just once every few years, getting a temporary global call forwarding number is a better choice. Fortunately, it's easy to do exactly that with our contract-free plans!
Our contract-free temporary international call forwarding numbers are offered month to month. You can dance at any time, making them perfect for those instances where you need international call forwarding for a limited time period.
Start by selecting the country for your new phone number – Since your callers are located in a different country, the call forwarding number needs to be local to that specific country. Depending on the country, you'll be offered a choice of toll free, toll free mobile, regional, or city-based phone numbers. Choose the one that makes the most sense for your needs.
Now enter the phone number where the international calls will be forwarded to – This destination number can be changed at any time. For instance, if you initially need to receive calls at your main call center, enter that number as the destination number. You can change it to a branch office number, mobile phone, or any other number as your needs change. Using the service's advanced features, you can even change the destination number based on time of day and other parameters.
Choose your monthly plan and add it to your cart – That's it! Once paid for and activated, callers in other countries can conveniently call you with your new global call forwarding number.
Cancel at any time – You can cancel at any time without penalties or fees.