How do new customers discover your company? No doubt by doing a search on the Web.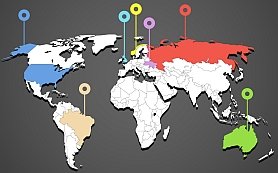 When they get to your website, is it easy for them to make contact by phone? As much as we all seem to like chat and email, many customers want to actually speak to a human before they order a new service or product.
Many companies already market products or services internationally and have
established a customer base overseas.  While some enterprises wish to target specific new
markets.
The easiest approach and also the most cost effective, is to enable a
virtual phone number in your target country.  A virtual number will divert calls from a country to your office location in any other country.
For example, you may be a software company located in the UK, however your company
may desire to offer your products in Brazil.  If you created a Brazil virtual
number, the Brazil customer can dial a familiar phone number in Brazil and
connect immediately to your UK office.
What you have effectively done is created a local Brazil phone presence quickly and easily without the expense of staffing and building a brick and mortar office in Brazil.